Orthopedic Surgeon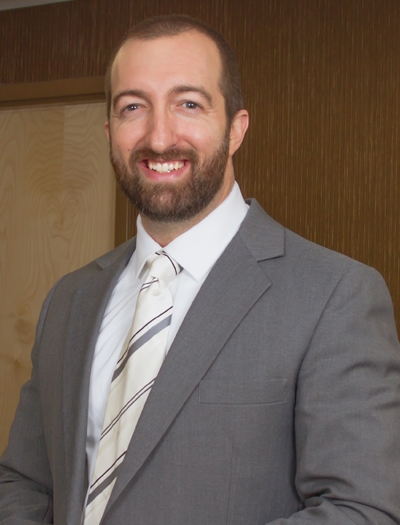 Specialties
"Dr. Tony" and Mara are excited to put down roots in their new community in Maine! Dr. Tony was born in Athens, Greece, and immigrated to the US with his family. Having grown up on the northern border of Massachusetts for the majority of his life, he is a true New Englander who always felt that Massachusetts was never north enough. Even while in college, medical school, and then residency in Boston, Dr. Tony loved to visit Maine whenever he could. As a resident at Boston University, he trained at the Boston University Medical Center, Lahey Clinic, Massachusetts General Hospital, Shriner's Hospital for Children, and had the honor of taking care of veterans from all over New England at the Boston VA. In Boston, he trained under the auspices of numerous world-renowned orthopaedic surgeons, like Drs. Thomas Einhorn and Paul Tornetta III. During residency, Dr. Tony was awarded a nomination into the American Orthopaedic Association (AOA), an honor bestowed on the top one to two residents in each orthopaedic surgery program in the country.
Following completion of his last year as chief resident at Boston University, Dr. Tony was accepted into the prestigious adult reconstructive surgery fellowship at the NYU Hospital for Joint Diseases / Insall Scott Kelly Institute, one of the only 2 orthopaedic surgery specialty hospitals in the country (and one of only six in the world) ranked by US News & World Report in the top 5 best hospitals for orthopaedic surgery. There, he was fortunate to have had the opportunity to further refine his skills under some of the first pioneers in joint replacement surgery, as well as develop skills in robotic and computer-navigated surgery and was part of the team performing some of New York's first total joint operations, such as the city's first laser-guided joint replacement surgery. Dr. Tony has experience with hundreds of total hip operations through both anterior and posterior approaches.
Dr. Tony has published in medical journals and texts and presented his work at national and international conferences. He hopes to use his training and skills to deliver to his new community's backyard the compassionate care at the highest level for which DownEast Orthopedics is known.
Dr. Tony's contact can be reach via phone 207-307-8910 or fax 207-307-8940